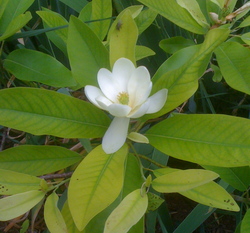 David Wak wrote last month about the Ypsilanti City Council debating a proposal to keep bees. Lisa Bashert, the resident who has spearheaded the beekeeping ordinance, wants your voice to be heard at the city council meeting tonight at 7 pm at City Hall (1 South Huron). If you have not already done so contact your representative and plan to be at the meeting.
Not surprisingly, as a backyard chicken advocate, I am in full support of the idea of keeping bees. I would love it if Ypsilanti residents pushed the envelope on this issue.
The term for the alarming disappearance of bees from their hives, 1/3 since 2006, has been called Colony Collapse Disorder.
As the video "The Pollinator Pyramid" shows below - bees are the building blocks upon which our ecological pyramid flourishes. Apples, squash, strawberries, almonds, peaches, plumsn, tomatoes, watermelon, garlic, basil, and others are all pollinated by bees. Disappearing bees.
One thing the video discusses is "Insectophobia" - which I think is really the crux of the issue. I know intellectually bees are crucial to our planet's ecology, but they seem so spiky, and well - insect-like. And, of course, we have been all been stung.
And yet, the beauty of the flower evolved, matching the shape of the bee. The perfect summer strawberry is our gift from these tiny, hard working creatures. Those two crucial elements of nature's bounty and beauty would not exist without bees. So okay, they don't look like me - no one else on the planet looks like me either.
Here is the article on annarbor.com.