On Aug. 10, Grand Rapids City Commission voted down an ordinance for residents to be able to keep backyard chickens. On Aug. 13, Wright County Egg Farm of Galt, Iowa, issued a voluntary recall of eggs due to reports of sickness from salmonella poisoning. According to the egg reporting of Juliana Keeping, the national egg recall was expanded to Michigan on Aug. 25.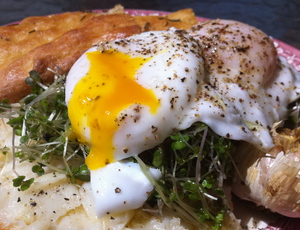 I am going to take a moment here and state the obvious. What a difference three days can make.
Several Grand Rapids commissioners argued they needed more information before they could approve the measure. In 2008, when Ann Arbor passed the city chicken ordinance, there were similar points argued around noise, waste pollution and avian flu. As my lawyer friends point out, those three points could be used against my dog and cat (just ask a pregnant woman about cleaning out a litter box). However, my dog and cat don't provide food for the family every day - unlike my chickens.
There have been 34 permits for backyard chickens issued in the city of Ann Arbor as of the end of July. Though it has just been 2 years since the Ann Arbor debate the backyard chicken debate already feels antediluvian. Hopefully the silver lining from the egg recall is to shorten, nay, render meaningless, the backyard chicken debate for our neighboring cities.
Here is the article on annarbor.com.